We don't get snow very often and usually we get some form of ice, but today we have snow! It's been snowing since about 4-5 this morning! (We never get it for that long!) As of 2 p.m. we have 4" of accumulation! (I've lived in Texas my whole life and I don't ever remember getting this much snow!) I thought I'd share some of the pictures!
This was our house about 7 this morning!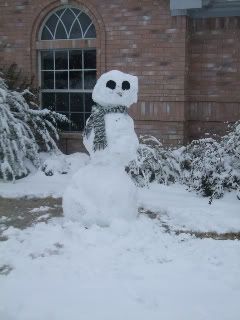 This is the snowman we built!