For Shelly's birthday, I made her a paper bag album. The paper is Bo Bunny.
For the front page, I used Don Juan and Sweet Treats to cut the title. The 40th is chipboard that I inked with SU ink. I cut the scalloped square with Storybook.
These pages were super simple! The right side is pre-printed and the left is DCWV cardstock with the scallop borders done with a Fiskers punch. I wanted Family on this page and I didn't have a stamp, so I used a handwritten label. The label was a punch from SU.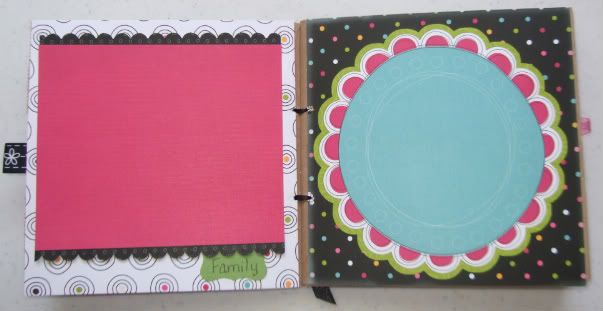 Next is the Friends page. If you untie the ribbon, the gold paper will accordian done to hold more pictures! I cut Friends with Mickey Font. The right side is pre-printed!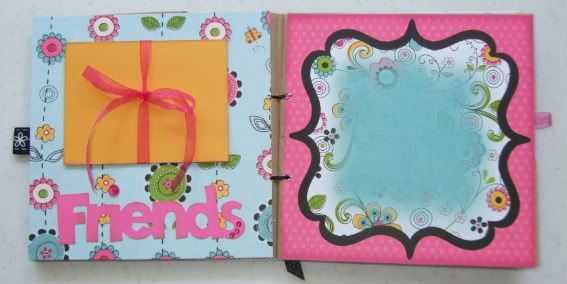 Once again, super simple pages! The left side used a Marth Stewart border punch and some CM flowers. The right side used a frame from cut Storybook using CM paper and a vellum tag from CM.